Hope.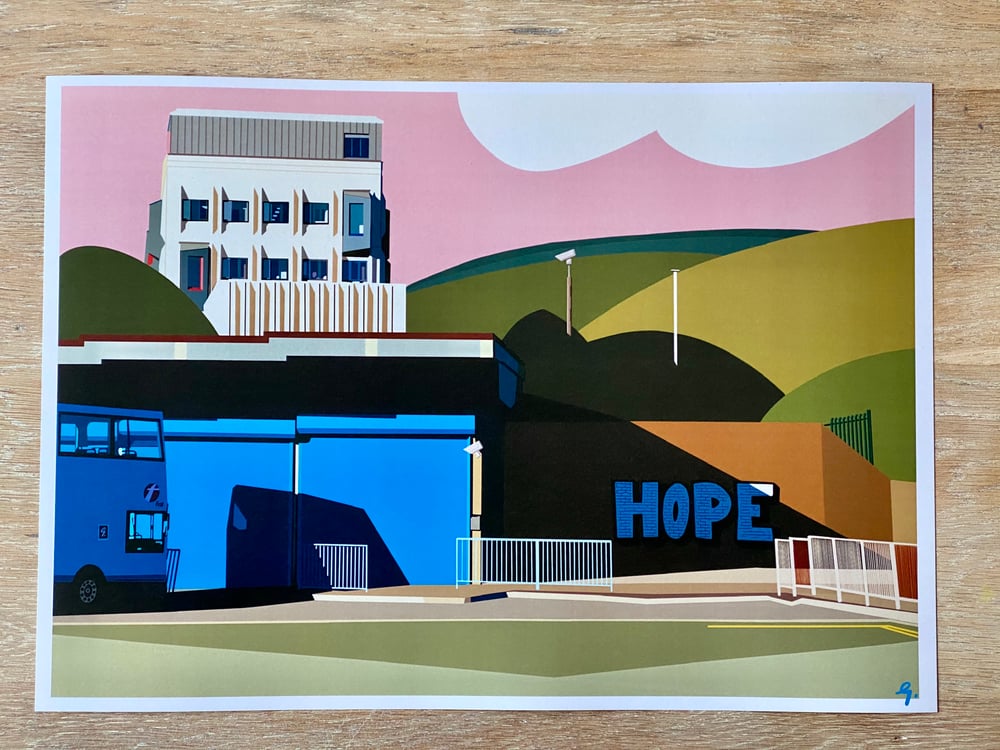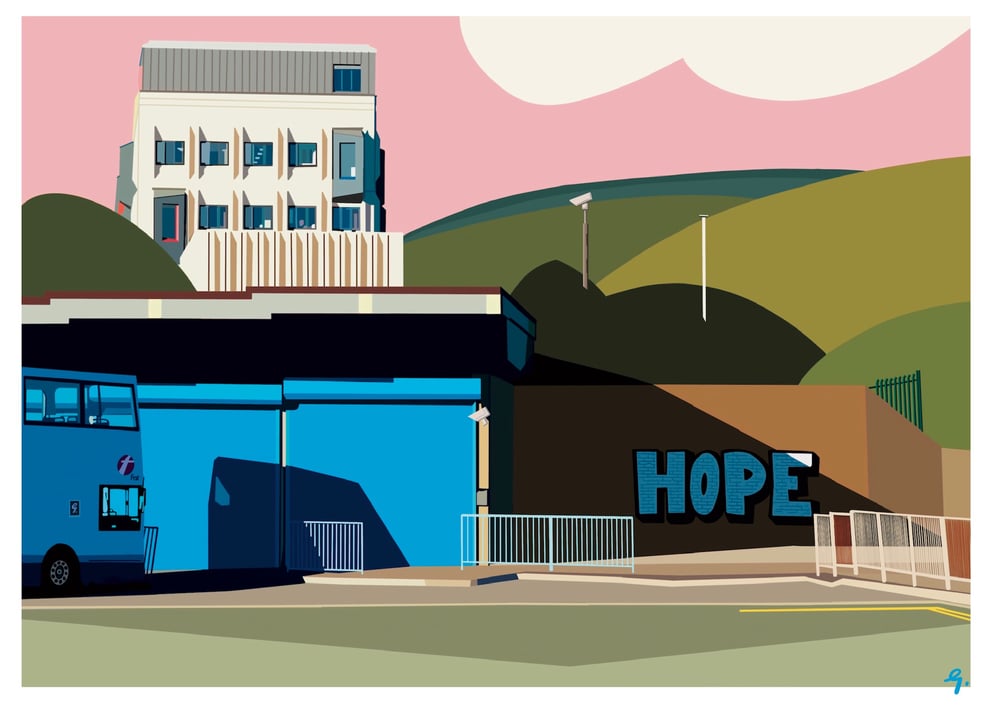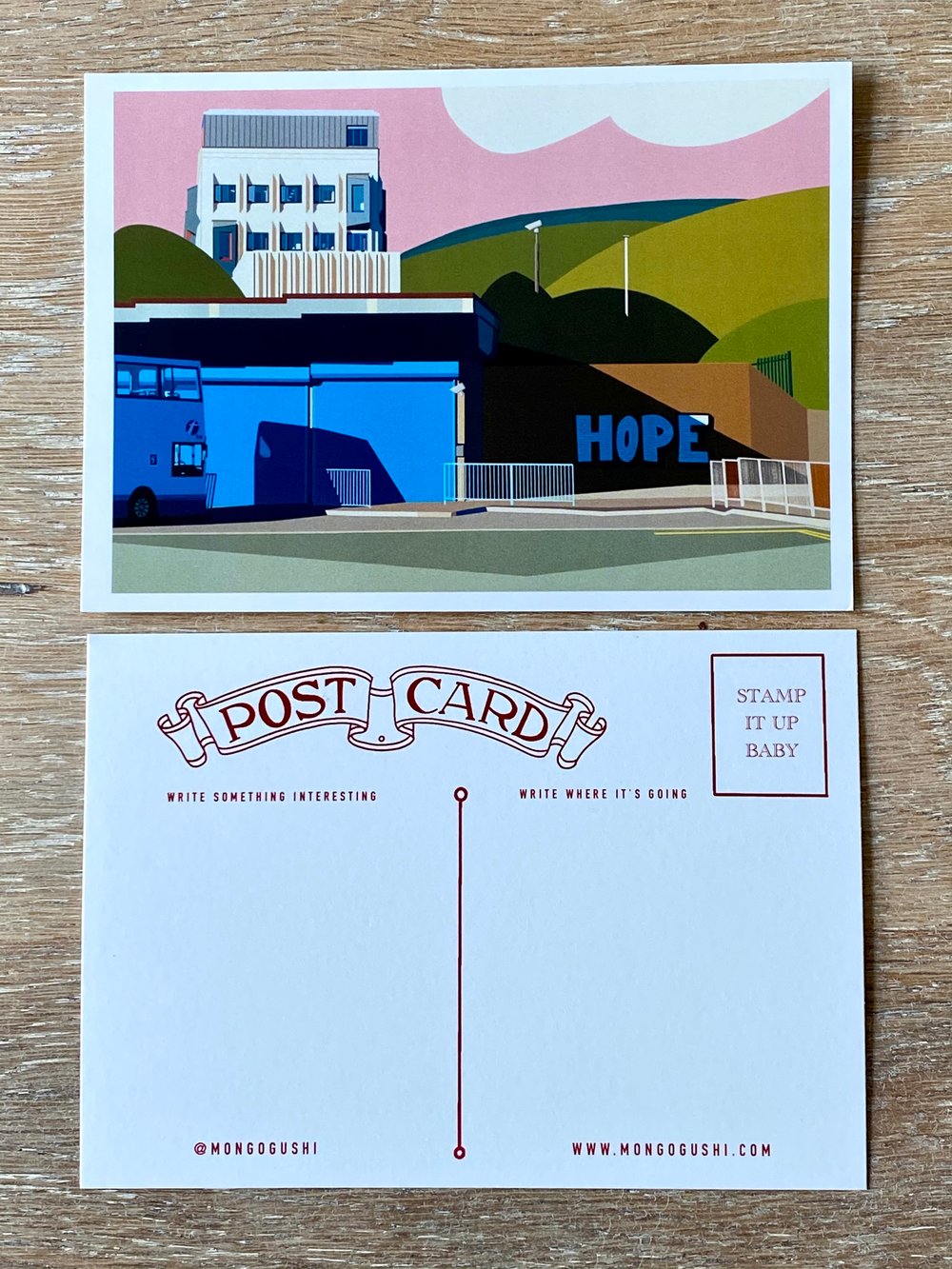 Hope is appearing all over Port Talbot, quite nice to see during this year of 2020!
This one is as central as you can get at the side of the main Bus Station.
Digitally painted and artistic license used with the pink sky!
300 gsm recycled white paper.
A3 size - easy to frame.
Free matching postcode.